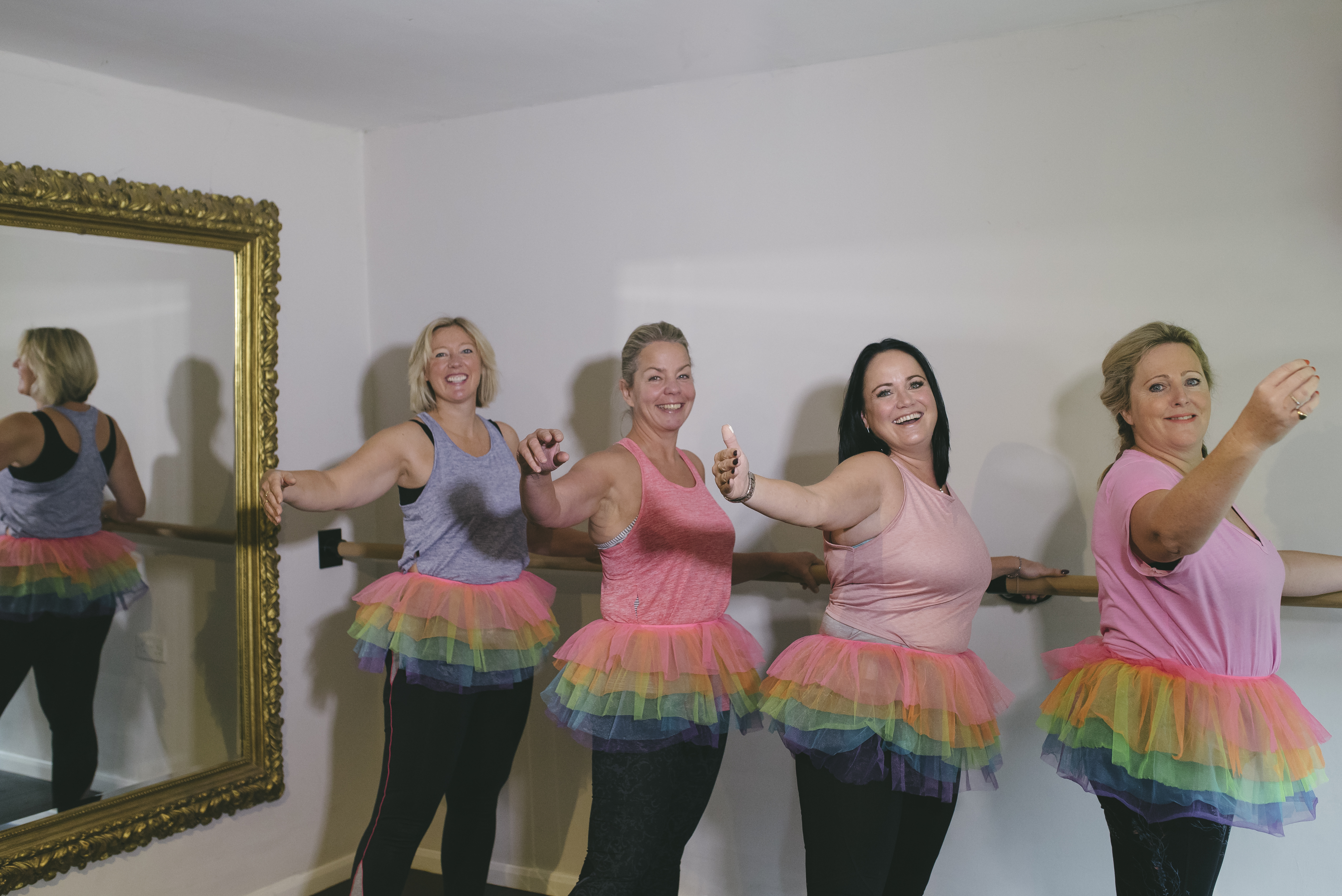 Ballet Barre for EVERY Body!
Welcome to my Ballet Barre Course, a 14 day course you can do in your own home, without a Barre. In your own time and at your own pace - you can even space it out over longer than 14 days if that fits better, it really is flexible to suit your lifestyle. Challenging you in every session, we will start from the basics and build up our strength and fitness over the 14 classes.
Ballet Barre is a super effective workout - targeting several muscle groups at the same time it increases flexibility, strengthens your core, improves your posture and is low impact. Suitable for every single body, no matter what age, shape or fitness level it really is a 'one class fits all'. But best of all you can do it anywhere! I mean literally, anywhere – Kitchen, Bedroom, Lounge… garden??! Anywhere you have something solid to hold onto and a firm surface for balancing. You will also need a mat/ towel, bare feet (or grippy socks), comfortable clothes and some water to hand.
Ballet Barre is perfect for those looking to create a longer, leaner, stronger, fitter, more flexible and graceful version of themselves.
Based on classic Ballet positions and incorporating Yoga and Pilates type exercises, Ballet Barre focuses on controlled movements allowing you to do more repetitions (an important focus of ballet barre) and strengthen those muscles without the sweat and intensity of traditional exercise classes. But most of all it is FUN!!
So what do I get?
Sign up to the course and you will receive 14 daily classes. As well as taking you through classes at the Barre, the course includes something to do every day in your own home. In addition, I will be sharing with you my Mindful eating tips and a pelvic floor section to help you get the maximum benefit from your investment into a healthier, stronger you. Throughout the 14 days I will be holding your hand and giving you guidance on getting the best from the Barre.
A one off investment of £59.00 will give you lifetime access to your course, so you can go back to it again and again once you have completed your 14 days. I have designed the daily videos so that once you have completed the course you can 'pick & mix' the sessions you want to do going forward, meaning there's no need to get stuck in an exercise rut - you really can tailor it to you!
So if you are looking for a fun, effective workout that you can fit into your daily life, with no need for fancy gym gear or expensive joining and monthly fees then this is the course for you!